Custom Family Vacation T-Shirts: Perfectly Personalized Memories
Are you planning a memorable family vacation to the vibrant city of Houston? What better way to commemorate your journey than with custom family vacation t-shirts Houston? At Custom Tees TX, we understand the importance of preserving those precious moments spent exploring new places with your loved ones. Our personalized apparel ensures that your family's unique bond and the excitement of your trip are captured in style.
---
Creating Lasting Memories with Family Vacation Shirts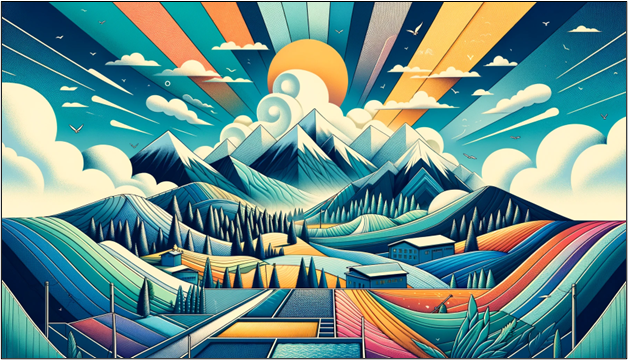 More than merely seeing new locations, family trips are about making cherished experiences that will last a lifetime. Imagine strolling through the picturesque streets of Houston, your family united by matching t-shirts that showcase your vacation's theme or a design that resonates with your shared experiences.
When you wear our family trip shirts, you'll be reminded of the happy times you had with your loved ones, whether it was a trip to the amazing Houston Space Center or a leisurely day at Buffalo Bayou Park.
---
Why Opt for Custom Family Vacation Tees?
Elevate Your Houston Experience with Personalized Attire
• Memories Crafted in Cloth: Your Houston getaway is a rich tapestry of shared moments, laughter, and connections. Our custom family vacation tees enable you to transform these memories into tangible keepsakes, intertwining every joyous instance within the fabric you wear.
• Expression Tailored to You: Infuse your family's distinctive character and vacation narrative into captivating family vacation t-shirt designs. Whether it's iconic Houston landmarks, evocative quotes, or artwork resonating with your journey, these tees are a vivid canvas of personal expression.
• Bonds and Tees That Endure: The memories etched during your vacation will forever hold a special place in your heart. Yet, with our custom tees, these cherished memories can be embodied within your wardrobe. Each time you slip into these shirts, you're not merely donning clothing but reliving the joy of your Houston escapade.
---
Family Vacation Shirt Ideas
When designing your family vacation tees, your imagination sets the boundaries. You can consider these Family Vacation T-shirt ideas to fuel your creativity:
• Themed Designs: Capture the essence of your Houston adventure by incorporating iconic landmarks or symbols into your t-shirt design. Whether it's the Houston Space Center's rocket or the stunning Museum District's sculptures, these family vacation shirt designs will make your shirts truly one-of-a-kind.
• Quotable Memories: Embed memorable quotes that capture the essence of your journey. Whether it's a snippet from an unforgettable moment or a cherished family saying, these quotes add depth to your tees.
• Vacation Timeline: Create a visual timeline of your trip's highlights on your t-shirts. From your visit to the Houston Zoo to exploring the bustling Houston downtown, each experience can be a part of your design, serving as a vivid reminder of your journey.
• Custom Vacation Shirts: If you're feeling artistic, why not illustrate your family members in a fun and quirky way? These illustrations will add a personal touch to your shirts, showcasing the uniqueness of each family member.
---
Crafting Your Custom Family Vacation Tee Shirts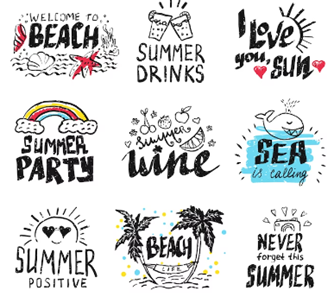 At Custom Tees TX, we offer a seamless process to bring your family vacation t-shirt ideas to life:
• Design Online: Our user-friendly design tool allows you to unleash your creativity. Choose colors, add graphics, and include text that encapsulates your trip's theme or memorable moments.
• Shop Local: For those who prefer a more personalized touch, drop by our Houston store to discuss your design in person. Our friendly staff will guide you through the process, ensuring your vision is translated into reality.
• Request a Quote - Email: Fill out a simple form, and we'll provide you with a price quote tailored to your design preferences and quantity. This ensures you get the best value for your custom family vacation shirts.
---
Why Choose Us?
• Attention to Quality: We take immense pride in delivering products of the highest quality. Your best family vacation shirts will carry your memories and stand the test of time with their durability and comfort.
• Fast Turnaround: We understand the excitement of wearing your custom vacation t-shirts during your vacation. That's why we prioritize quick turnaround times, ensuring that your shirts reach you before you embark on your family adventure.
• Design Tool: Our online design tool isn't just functional; it's also designed to make the process enjoyable. You don't need to be a design expert to create stunning shirts that capture your family's vacation spirit.
• Global Delivery: Whether you're in Houston or halfway across the world, we're here to serve you. Our global delivery ensures that no matter where your family's adventures take you, your custom shirts will be with you.
---
Stand Out on Your Family Vacation
At Custom Tees TX, we're not just clothing creators but curators of memories. By choosing our custom family vacation tees, you're not just acquiring garments—you're encapsulating your family's journey and emotions in a tangible form. Let your t-shirts tell the story of your experience in Houston, from the thrill of the Space Center to the peace of Hermann Park.
Begin crafting your family vacation tees today, and allow your family's narrative to echo through clothing as distinctive as your voyage. Embrace the joy of creating unique experiences, and turn your trip to Houston into a timeless story that improves with each use.